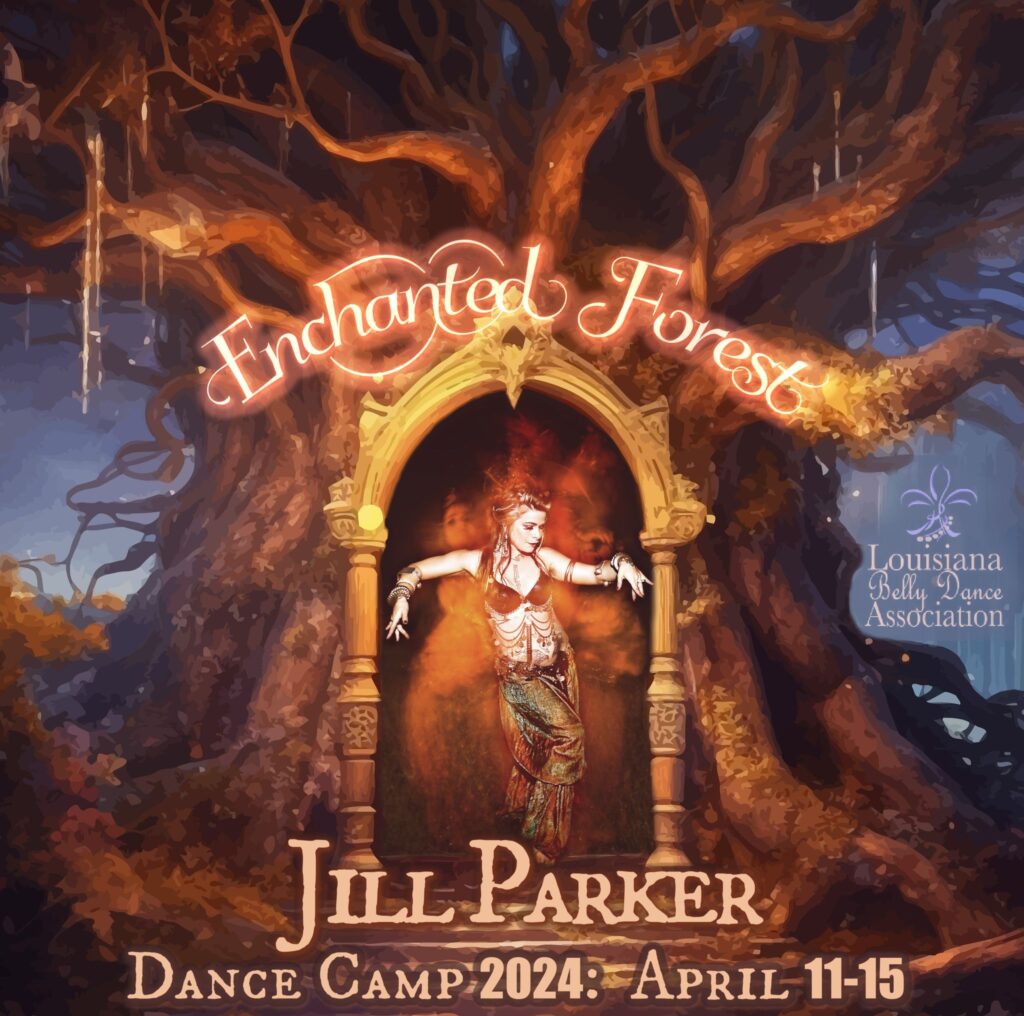 All-inclusive Dance Camp 2024 will be Thursday April 11, 2024 thru Monday April 15, 2024. Friday, Saturday and Sunday will be the 3-day dance workshops. Thursday and Monday are for safe travel, decorating your bunk contest, relaxation and fun at Camp Uskichitto; located at 590 Retreat Road Leblanc, LA 70651.
This remote location will be providing all meals, including dietary restrictions, comfortable cabins, a large and spacious classroom for the workshops with Jill Parker, a wonderful pool for much needed muscle relaxing time, picnic areas, walking nature trails, a campfire, and archery lessons. It is everything we need for a weekend of bonding with our fellow dancers.
Jill Parker is known the world over as pioneer in tribal fusion belly dance. Jill considers herself a lifelong student and lover of belly dance. Over nearly 3 decades, Jill has developed and honed a masterful delivery method that truly facilitates breakthroughs in dancers of all skill levels. She is a generous teacher with a rare gift for demystifying this sensuous form, meticulously and effectively breaking complex movements down to their essentials, making its technique, nuances and a more fluent embodiment accessible. She teaches internationally, and offers ongoing classes between tour dates in San Francisco, the origin and home of Tribal Fusion Belly dance. jillparkerdance.com
Dance Camp is being offered for a discounted price only to Louisiana Belly Dance Members until Jan 2024. We are only taking a limited number of attendees. Membership has perks so join our community.